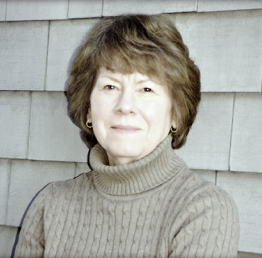 Lois Parker Edstrom is a freelance writer and poet. Her poetry has appeared in literary journals such as Borderlands: Texas Poetry Review, Birmingham Arts Journal, Clackamas Literary Review, Floating Bridge Review, Rock & Sling, Connecticut River Review, Adanna, and Mobius. Her poetry also appears in various anthologies. Her chapbook, What Brings Us To Water, won the Poetica Publishing Chapbook Award, 2010, and a second chapbook, What's To Be Done With Beauty, received the First Place Award and was published by Creative Justice Press, 2012. A full length collection, Night Beyond Black, was released by MoonPath Press, 2016.
She received two Hackney National Literary Awards, an Artist's Embassy International Award, a Dr. Zylpha Mapp Robinson International Poetry Award, Grand Prize from Outrider Press, the Westmoreland Award, and the Benefactor's Award from the Whidbey Island Writer's Conference. Her poetry has been choreographed and performed by the Bellingham Repertory Dance Company and has been read by Garrison Keillor on The Writer's Almanac.
She authored two nonfiction books for children in the 1980's and continues to work regularly as a nonfiction freelance writer. For the past ten years she has written for the online publication, SermonWriter, which provides sermon support for clergy in more than forty countries.
A native of the Pacific Northwest, she lives off the coast of Washington, on Whidbey Island with her husband and resident deer, rabbits, owls, and herons. The beauty of the island and her love of art inspire much of her work.
---
News
Lois was featured in a Whidbey Examiner article which explores her work and the release of her most recent book, Night Beyond Black. Read the full article on the Whidbey Examiner website, titled Coupeville writer healing with power of poetry.
A full length collection of poetry, Night Beyond Black, was released by MoonPath Press, June, 2016.
A poem titled Almanac from Edstrom's new book, Night Beyond Black, was read by Garrison Keillor on The Writer's Almanac, Friday, July 15th. An audio and text of the poem is available at The Writer's Almanac web site.